T-Base Pro
Software for Transformer Measuring Professional
Product variant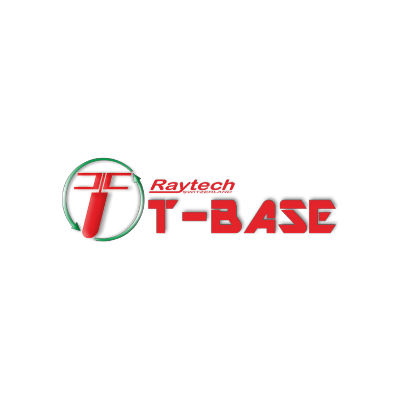 Software
---
Description
T-Base Pro is a new powerful software for electrical testing, developed by Raytech GmbH. Years of experience in building world-class testing equipment flowed into the development, resulting in a state-of-the-art software framework. Its functionality ranges from simple data import and export using a USB stick, to the full control of the sophisticated Raytech testing devices and measurement systems remotely.
On top of all that, the powerful "Sequence" module enables users to fully automate the measurement process. Complex measurement procedures, involving multiple devices and complex setups, can be easily programmed using graphical drag-n-drop tools.
Special attention during development has been put on the intuitive user experience with no restriction in range of functionality. Its modern GUI makes it a pleasure to work with. Basic data manipulation operations can be intuitively done, even by the user with no previous experience using the application. Also, testing experts with upscale requirements working in a laboratory environment and using complex testing setups are well served.
T-Base is full multi-tasking and multi-user capable. Thanks to its modular architecture and progressive add on interface, it can be very easily extended or be integrated into third-party systems. It's also possible to write drivers for third-party devices and control them from T-Base. Nothing is impossible!
Features
Data Managament features of the T-Base Professional
Profile and template creation with simple and easy to use graphical UI wizard.
Create, copy and delete profiles and templates.
Profile creation from templates.
Template extraction from existing profiles.
Export and import of the profiles and templates in form of files.
Profile export to file with or without measurement results.
Auto detection of the USB stick with Raytech data on it.
Profile and template export to the device using USB or RS232 interface.
Profile and measurement data import from device using USB or RS232 inteface.
Full-blown profile and template editor with advanced automatic TAP calculator.
Powerful filter and search engine.
Multiview graphical measurement data presentation, comparison and inspection.
All data is stored to the SQL database.
Device Remote Controlling option "REMOTE" of T-Base Pro
Full remote control of the selected Raytech devices.
Automatic device detection and connection managament using native Raytech USB drivers for MS Windows.
Direct data import and export over USB or Serial port.
Realtime result display and data presentation.
Multiple devices can be controlled at once.
Complex ATOS setups can be saved in form of the virtual device and used as any real device.
Clear and modern graphical user interface
Measurement automation option "SEQUENCE" of the T-Base Professional

With the measurement automation module of the T-Base Pro it is possible to fully automate measurement process. With its unique and sophisticated graphical programming tool its possible to build and automate every possible measurement scenario for the ATOS systems. Notification about measurement state or confirmation and tasks can be sent to the user with the email. Workflows can be saved, loaded, customized and reused. Programming process is very easy with its graphical drag-and-drop tool.
Extensibility and customization features

In order to meet individual needs of customers, T-Base provides a powerful API for the development of the custom add-ons. It can be extended with new functionality or integrated into the 3-party environment both as master or as slave. Developer can use existing platform modules such as SQL database abstraction layer, MVVM tools and libraries, device driver layers, sophisticated graphic components and many more. Extension can be configured to start as a background process or as a full-blown GUI application with the ribbon menu, started automatically with the application or with a click on the menu item inside the add-on menu. With the device driver SDK, writing drivers for the 3-party devices and controllable from within T-Base is possible also. Sophisticated project templates for MS Visual Studio are also provided.
T-Base Pro reporting features

As of version 2.4, powerfull SAP Crystal Reports report generator is integrated with T-Base Pro. SAP Crystal Reports is de facto standard in business intelligence reporting. Reports can be exported as Crystal Report, Word, Excel, PDF, XML, CVS, Rtf, HTML, and many more. Intergrated report templates can be used as base for new reports designed according to your company norms.
T-Base database
T-Base comes with pre configured embedded Microsoft SQL Server CE, that can store data up to the 4GB of size. Database standard location can be changed and placed anywhere local or on network drive. Database placed on network drive makes it accessible for different clients and easier to backup. T-Base also works with Microsoft SQL Express and Standard versions, positioning itself as ideal solution for multiuser and centralized labor environments.
User Interface

Orientation to modern technologies for user interface design such as Microsoft WPF (Windows Presentation Foundation) allows us to design modern graphic user interface that is functional and simultaneously visually attractive at the same time. We at the Raytech think that the user interface for industrial application does not have to be austere and boring. Beside attractive appearance, T-Base graphical user interface also guarantees simple and efficient.
Development Technology
The heat run test, i.e. temperature rise test, is the type test carried out to verify the guaranteed temperature rises for oil and windings.
Optional items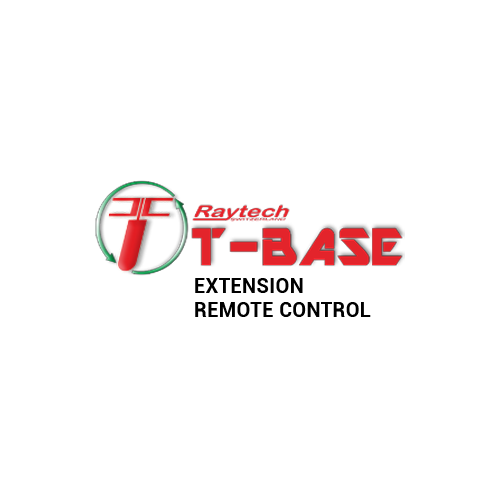 Software T-Base Pro Extension Remote
Remote control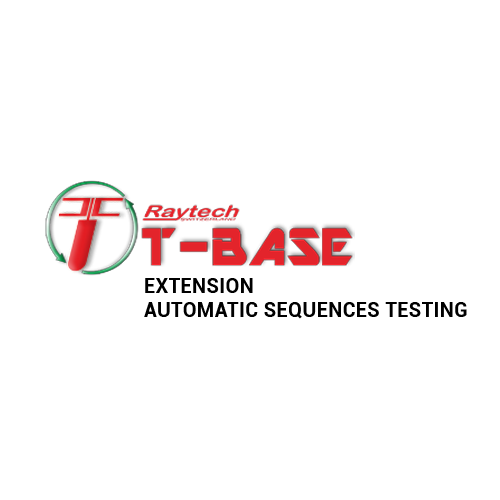 Software T-Base Pro Extension Sequence
Full automatic test sequences
Downloads
Flyer T-Base Pro
Category:
Flyer
Release:
P.10
Publish Date:
26.04.2020
Description:
This is a short description about the T-Base Pro Software from Raytech. It is a powerful software for remote control, data exchange and analysis of Transformer Measuring Instruments.
Flyer T-Base Pro Sequence
Category:
Flyer
Release:
P.10
Publish Date:
26.04.2020
Description:
This is a short overview about the T-Base Pro Sequence Software.
Flyer T-Base Pro Remote
Category:
Flyer
Release:
P.10
Publish Date:
26.04.2020
Description:
This is a short overview about the Software T-Base Pro Remote.
Quick Start Guide T-Base Pro
Category:
Quick Start Guide
Release:
2.01
Publish Date:
04.08.2023
Description:
It's a description about the first steps with T-Base Professional V2.x
Leaflet T-Base Pro
Category:
Leaflet
Release:
1.10
Publish Date:
04.08.2023
Description:
This is a short overview about the T-Base Pro
Introduction T-Base Pro
Category:
Introduction
Release:
1.04
Publish Date:
04.08.2023
Description:
This is a short introduction about the T-Base Pro
Base installation Guide T-Base Pro
Category:
Base Installation Guide
Release:
1.04
Publish Date:
04.08.2023
Description:
This document helps to install the Software T-Base Pro