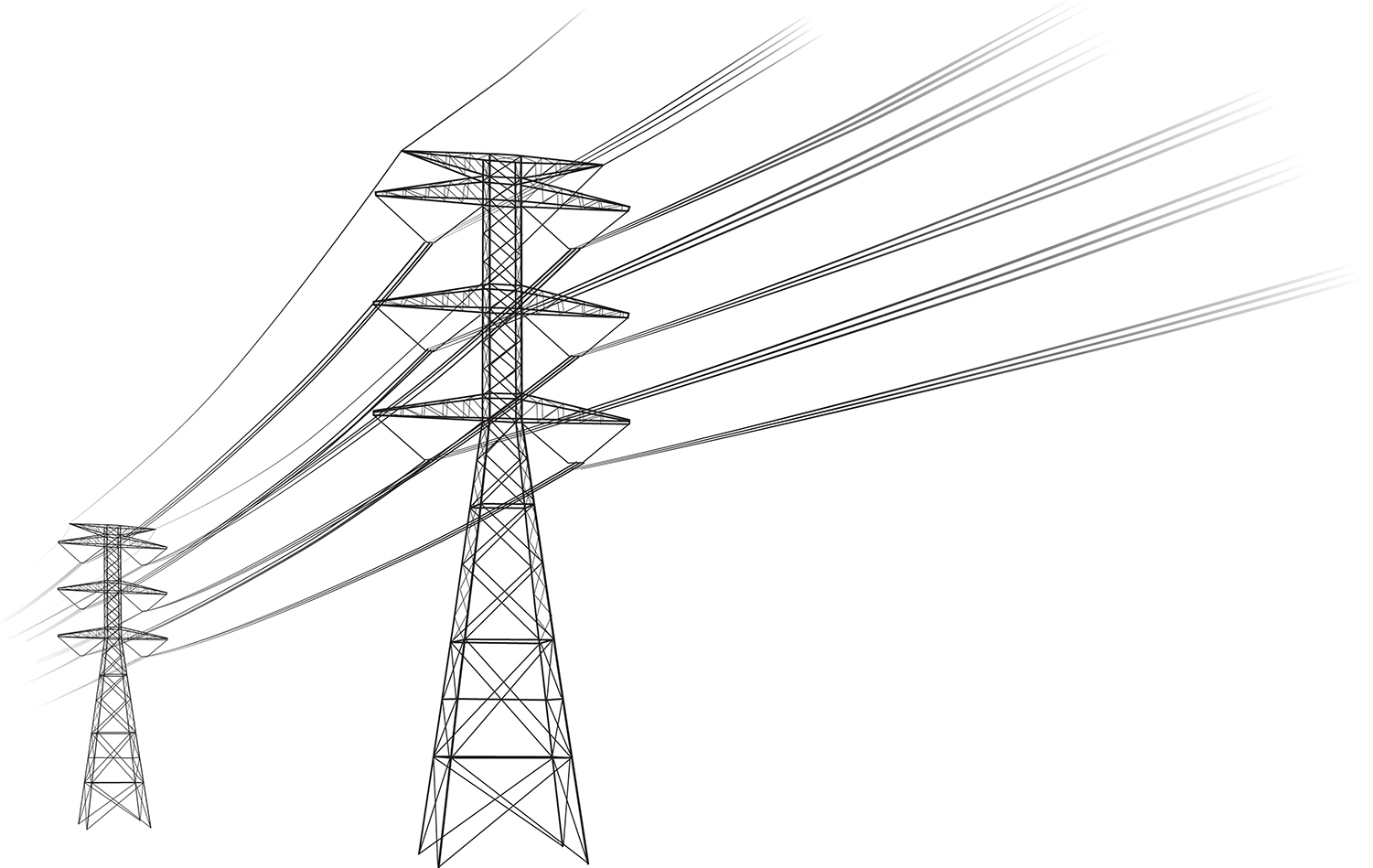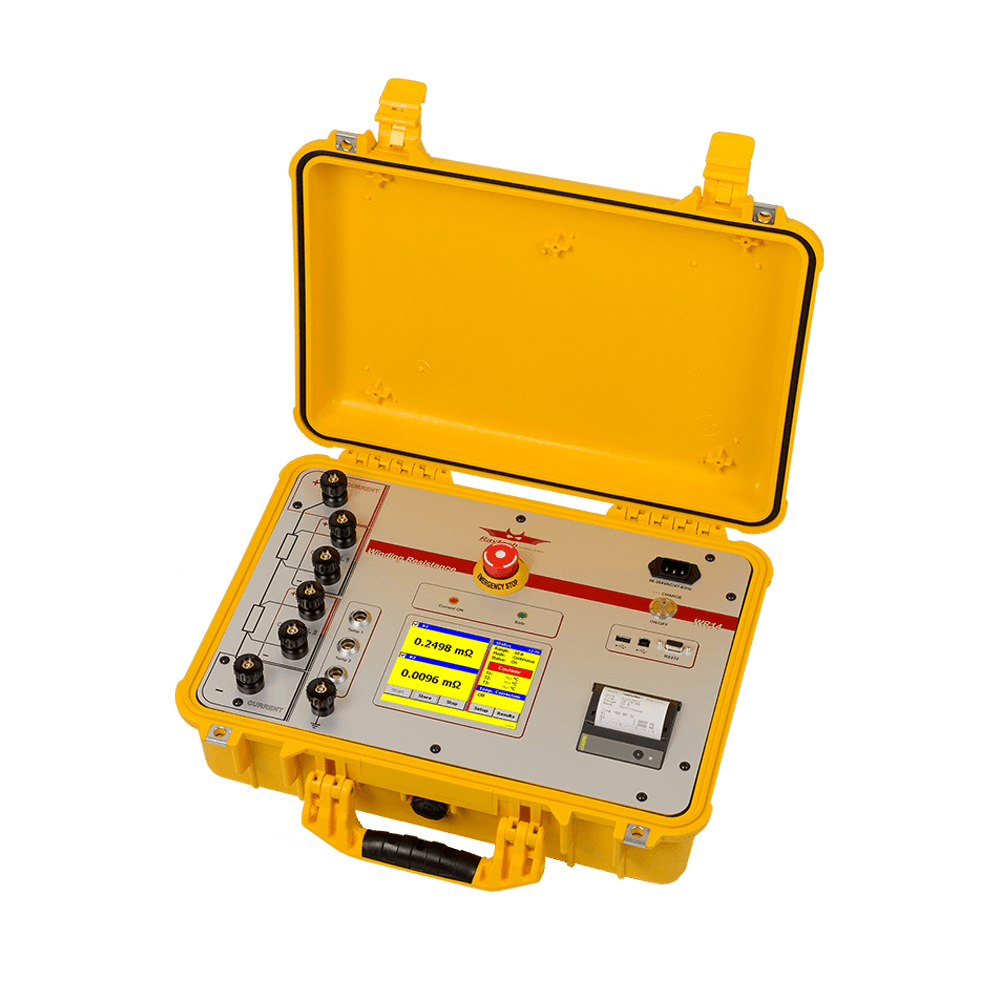 WR14
Winding Resistance Meter 15Amps, 2 Channels
Product variant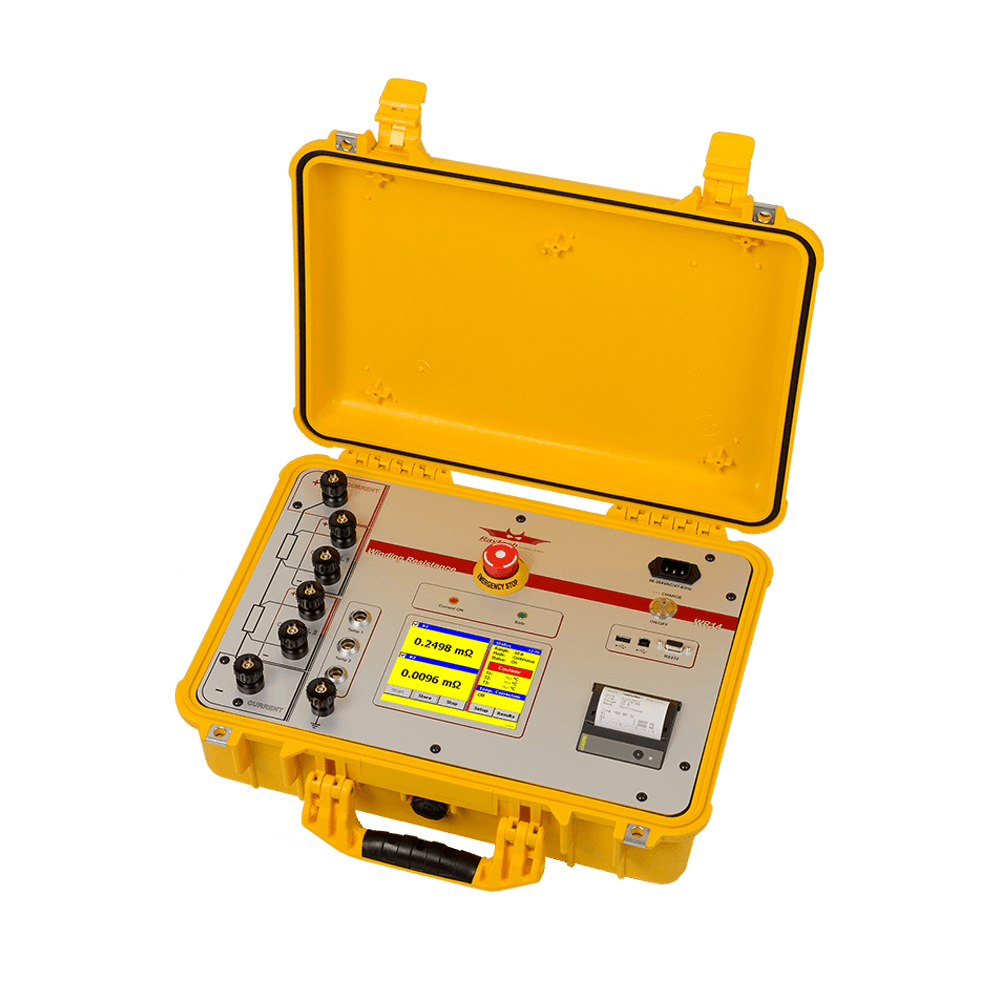 Field
---
Description
The Raytech WR14 is a Winding Resistance meter system specially designed for high precision DC winding resistance measurement of high inductive windings such as large power transformer windings. It can also be used for precisely diagnosing and for preventive maintenance. Many power transformer's faults such as shorted turns, tap changer problems and loose connections can be detected precisely.

For maximum mobility, the WR14 is battery operated and very lightweight. It includes also special tools such as advanced transformer core demagnetizing, temperature rise measurement and analysis (optional), and automatic temperature correction using up to 2 temperature probes.

The WR14 can inject current to both high voltage and low voltage side using the jumper cable provided, and resistance measurement can be performed simultaneously using two separate measurement channels.
Features
Measurement Methods
Large DC winding resistance measurements range from very low values 0.00µΩ up to 100kΩ
Advanced transformer core demagnetization
Fully automatic cooling curve analysis (option AHRT 01)
Additional Features
Lightweight and battery-operated
Adjustable output current between 25mA and 15A
Fast charge and discharge of high inductive loads up to 1500 Henry
Two measuring channels which enable measuring low voltage and high voltage sides simultaneously
Complete automatic calibration system and system diagnostics
2 temperature channels for automatic temperature correction of measured resistance
Pure filtered DC Power source for the highest accuracy readings
User Interface and Data Management
User-friendly user interface
Easy storage and printing of test results while the test system is measuring
Test object Profile creation, import and export
Plot the measurement results as a function of tap or time on display
Data exchange via USB-Key, serial cable and USB cable
Report generation in various formats
Full remote-control option from T-Base Pro PC software, or custom code by using Command Set
Durability and Support
The enhanced smart heavy-duty protection system
Software and firmware update
Raytech technical support
2 years standard warranty
Specifications

Portable to use indoor and outdoor including heavy industrial electromagnetic environments
Industrial high-impact plastic case
IEC 60320, C13/C14 mains connector, CAT II
Lithium-Ion battery, 14.8V/ 6Ah
Test current user selectable:
Touch screen, support mouse and keyboard
2 USB 2.0 full speed (1 host, 1 device) and 9 Pin RS232 serial
Internal 1.9" thermal printer, support external printer direct connection
-10°C (14°F) to +55° C (131°F)
-20°C ( -4°F) to +70°C (158°F)
Degree of protection (closed door):
IP67, dust-tight and water immersion up to a 1-meter depth
L: 470 mm (18.5") W: 357 mm (14.1") H: 176 mm (6.9")
See Instruction Manual for more Parameters
Specifications are subject to change without notice
Accuracy