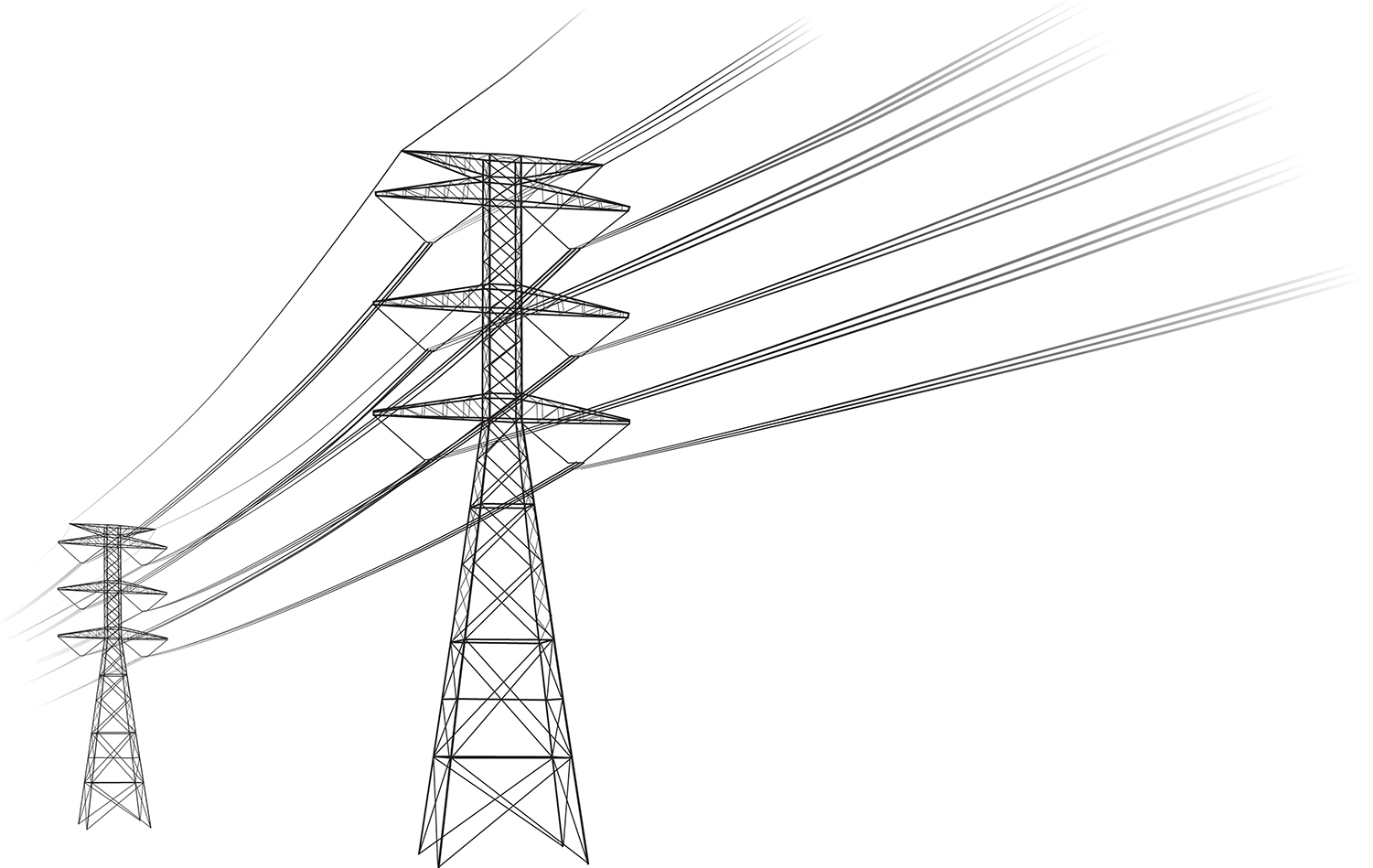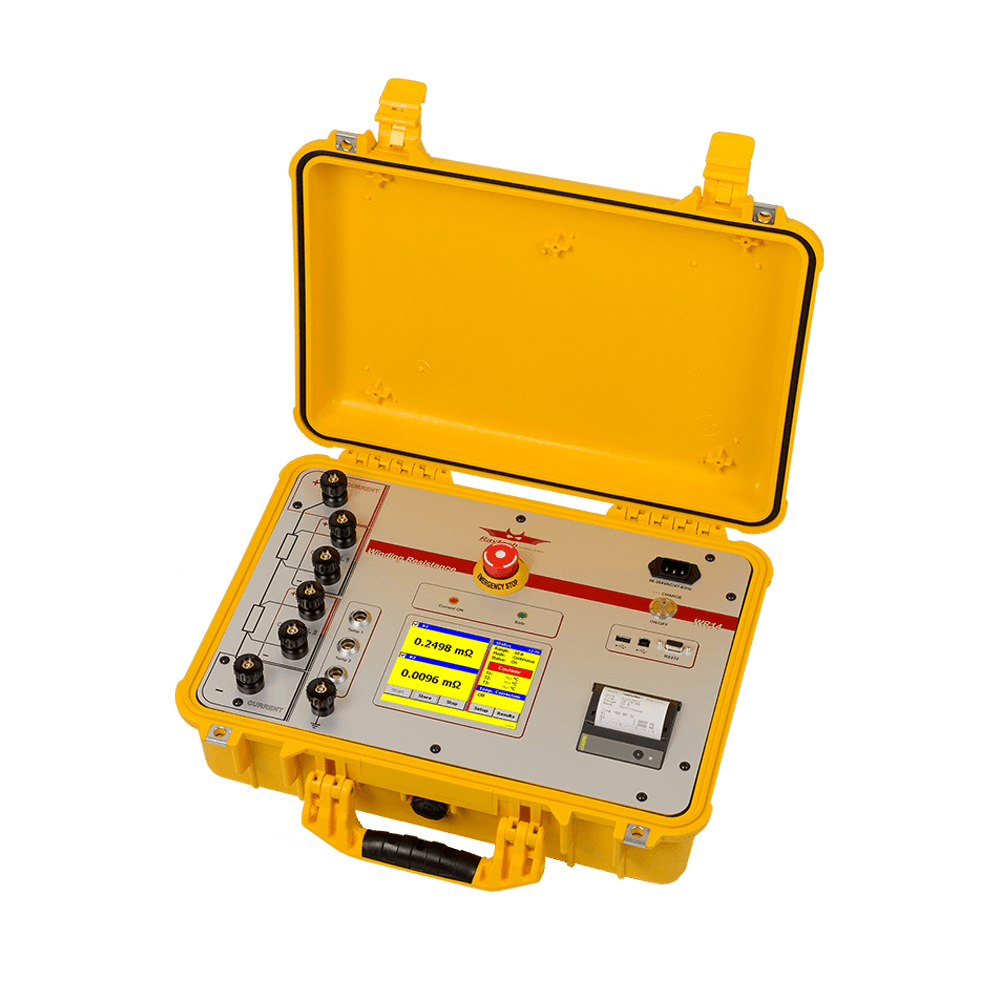 Winding Resistance Meter 15Amps, 2 Channels
Product variant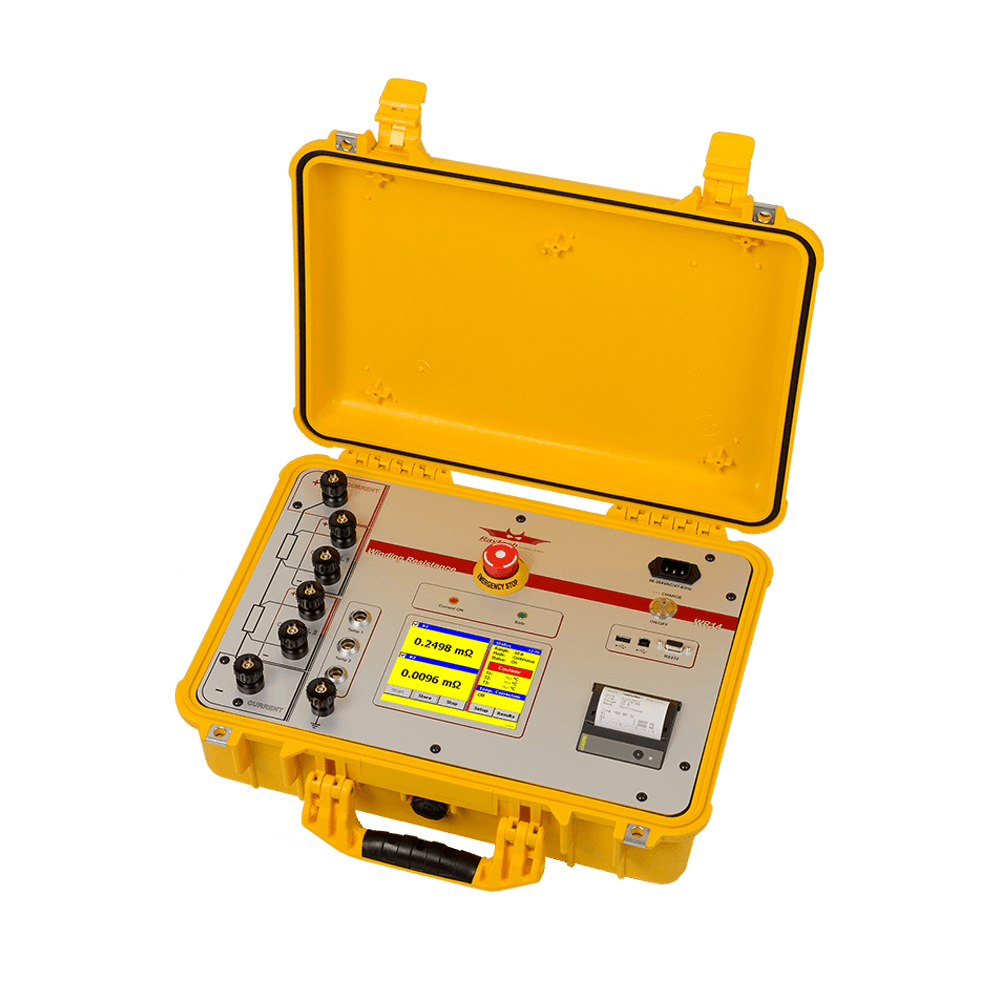 Field
---
Description
Raytech's Digital Winding Resistance meter WR14 is the battery powered version winding resistance system with a most advanced demagnetizing circuit. It is designed for high degree of accuracy measurement of very low resistance of any inductive loads.
Unique Measuring Technique: This newly designed technique of measurement incorporates a high precision measurement circuit, a unique power source and the fastest discharge unit on the market.
The WR-14 apply a preset current level, selected by the user from 0.025A to 15A .
The results are reported on the easy-to-read color LCD display and can be stored or printed.
WR14 is a lightweight system designed with its own rugged waterproof field case.
Advanced Protection: Upon powering on the system initializes itself with a self-calibrating, circuit checking sequence. If any problem is detected during this initialization period, or during operation, immediately the operator will be notified.
Features
Battery operated
High power DC supply (15A / 30V)
Charge inductive loads up to 1500 Henry
2 independent measuring channels
Up to 200 Measurements with battery at 15A by one battery charging
Highest Accuracy and Precision of any high current test system
Automatic measurements of Low Resistance from 0.00µΩ ...100kΩ
Demagnetizing Circuit (Advanced design)
Microprocessor based system with internal storage for over 10000 test results
Data exchange via USB-Key or USB / RS232 Connection
Storage and Printing of test results
Complete automatic calibration system and system diagnostics
Temperature channels with automatic resistance correction
Standard USB 2.0 & RS232 (serial) Interface
Pure filtered DC Power source for the highest accuracy readings
Color LCD with backlighting and touch screen
Panel mounted Emergency Stop Switch
Mounted in rugged case for field testing
Fully automatic cooling curve analysis (option AHRT 01)
Fast discharge unit
Discharge indicator - visible and audible indicator for discharge status
2 Year standard warranty
Specifications

L: 470 mm (18.5") W: 357 mm (14.1") H: 176 mm (6.9")
88 to 264 VAC, 47...63 Hz, or 12V DC (charging only)
Test current user selectable:
Color LCD with back lighting and touch screen
2 USB 2.0 full speed (1 host, 1 device) and 9 Pin RS232 serial
Internally stores more than 10 000 test results
200 single measurements at 15 A
See Instruction Manual for more Parameters.
Specifications are subject to change without notice.
Accuracy