3 Phase Voltage Extension to Turns Ratio Meter Rack
Product variant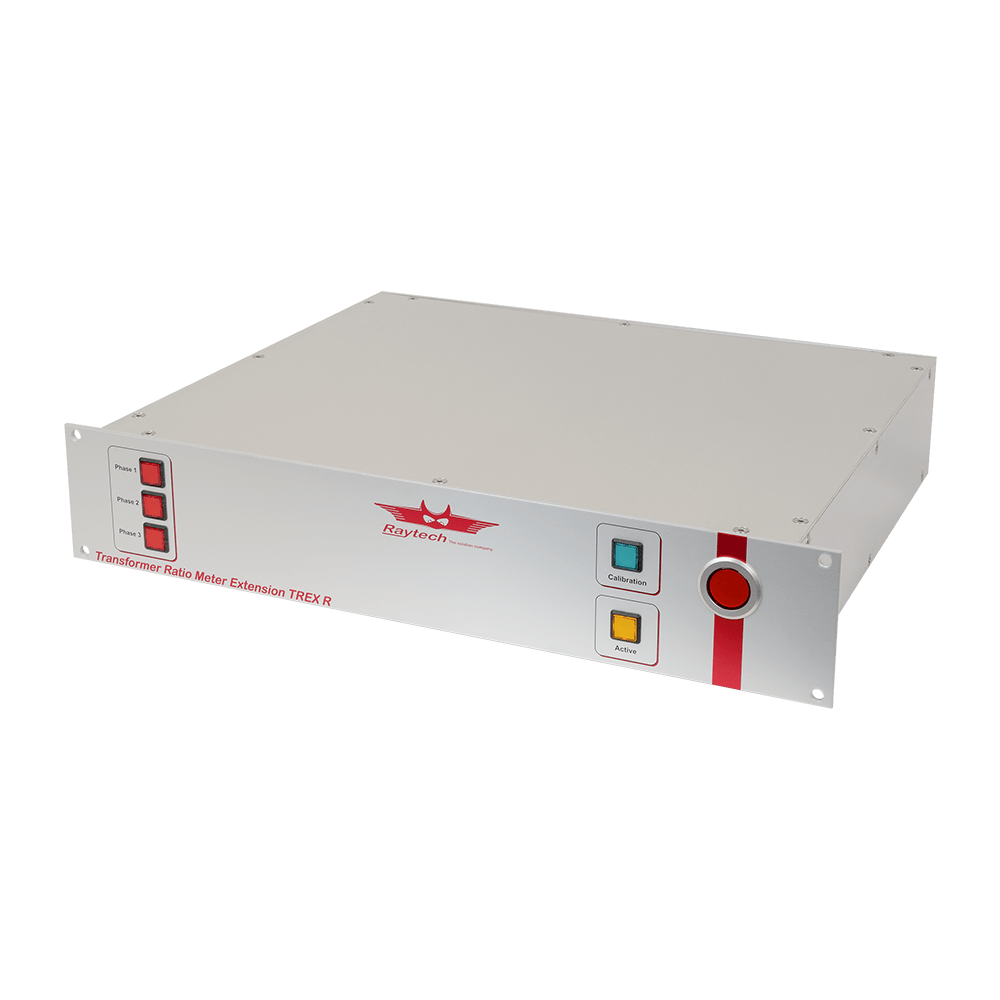 Rack
---
Description
The Raytech three phase voltage system option T-Rex R is an optional system accessory for 3-
Phase transformer ratio meter test sets designed by Raytech (i.e. TR-MARK III R).
T-Rex R was designed to give Engineers and Test Technicians the ability to test the phase
relationships and actual voltage ratios of transformer windings while applying three phase
voltage.
The system (in connection with a 3 phase Raytech Turns Ratio Meter) precisely measures the ratio and angular relationship of transformer phases with voltage applied to all three phases simultaneously. This is a "real condition"
measurement, which allows greater understanding of how the transformer will operate
connected to a 3 phase system.
The T-Rex R is especially useful for transformers with:
Phase relationships other than multiples of 30°.
Zig Zag windings.
Uncentered neutral points.
Suspected broken, damaged, or missing core laminations.
The T-Rex is contained within a separate yellow case and comes complete to connect to the
Raytech TR-MARK II R or TR-MARK III R three phase transformer ratio meter.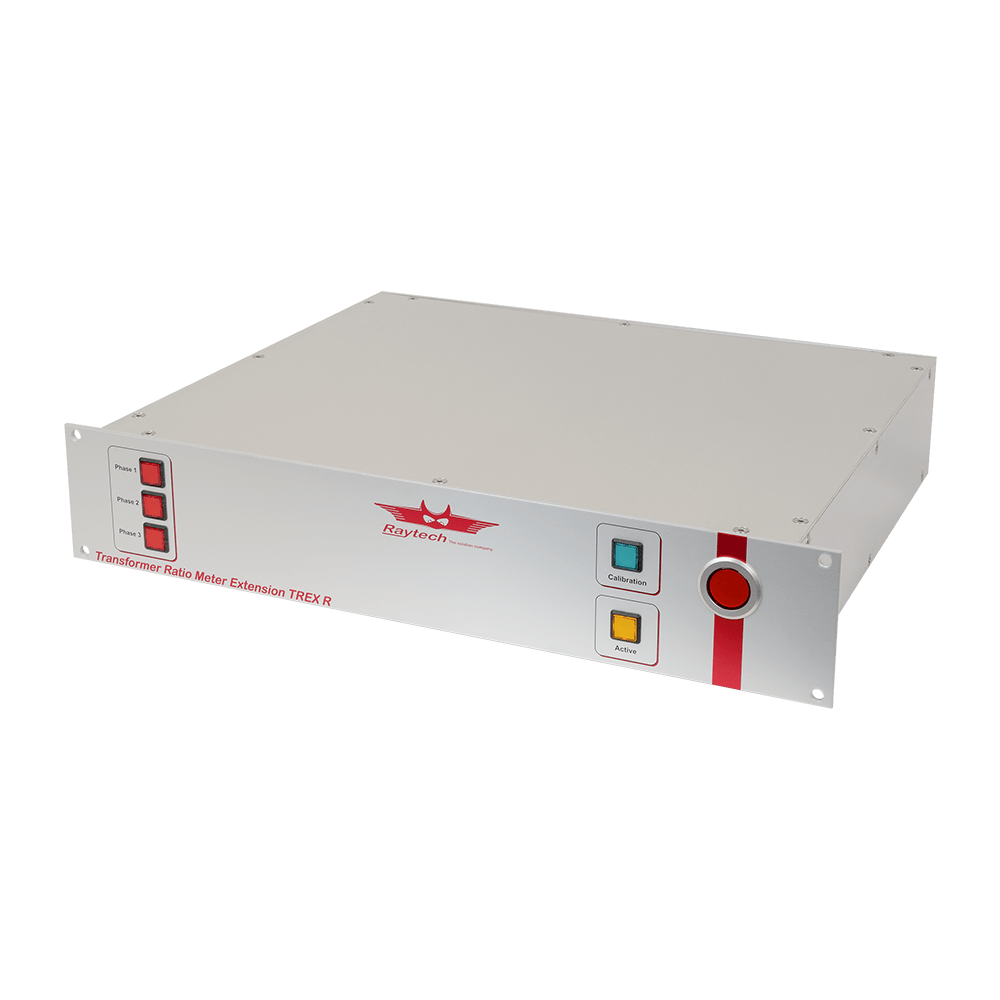 Features
Outputs a pure three phase sine wave
Fully remote controlled by TR-MARK II R and TR-MARK III R
Single hook up to the transformer
Automatic selection of test voltage frequency
To measure phase relationships other than multiples of 30°
To measure phase shifting transformer
To measure power rectifier transformer
Unique system on market
2 Year standard warranty
Specifications

L: 490 mm (19.3") W: 436 mm (17.2") H: 88 mm (3.5")
100 to 250 VAC, 50 / 60 Hz, automatic ranging
3 phase 24 VAC 50 / 60 Hz auto selecting
See instruction manual for more parameters.
Specifications are subject to change without notice.
Accuracy

In the box
TRZ-312
Set of Accessories for T-REX-R (Rack Handles, Fuses)
Related Products
Downloads
Flyer T-Rex
Category:
Flyer
Release:
15.26
Publish Date:
26.04.2020
Description:
Short overview about the T-Rex and the T-Rex R